The London leg of my trip has come to an end, as I once again find myself writing while taking the train (and enjoying a Belgian IPA from Brew by Numbers). It has been an amazing week with amazing beer, historical sites and culture abound as I've been on the Beer Geeks in Britain with Dave Engbers from Founder's tour. So let's see where I left off… Ah yes, the train to Manchester.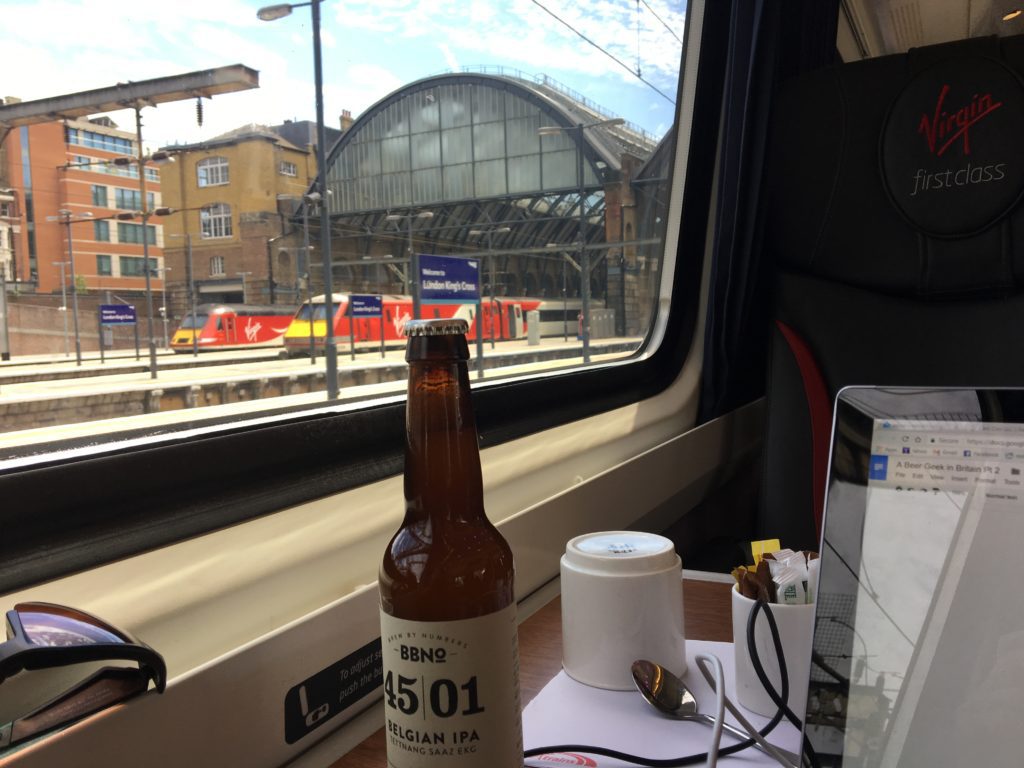 When we last left our intrepid hero, the train was coming into station at Manchester. It took all of my willpower not to quote Eurotrip, but dammit I made it. Here we visited Cloudwater, a brewery doing some really amazing things (and voted by the group as our favorite). A rarity in the UK, this brewery was delivering some seriously hoppy and juicy double IPAs, all of which would compete quite well in the States. My good beer radar went off on the way in and I found myself gravitating toward an Ardbeg barrel aged stout (let's hope my two bottles make it home!), which upon tasting later was absolutely delicious and smooth.
This was our only stop in Manchester however, so we took a bus toward Castleton, and you guessed it, there's a Castle there. We split our group for 2 evenings across two bed and breakfasts, both serving traditional English food and cask ale. Of course I did a foot tour of the local castle ruins and explored a bit of the town. Some school kids were nearby taking a survey of visitors and I think I made their list complete when I said I was from the States!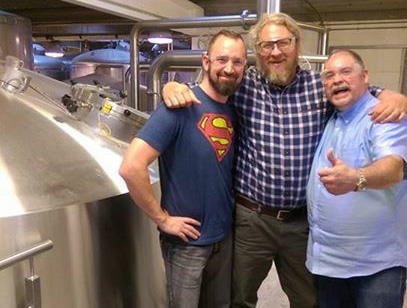 The following morning we were off again (was this day 5?), to visit Buxton Brewery, known for experimental beers. Despite Cloudwater being the favorite, here is where I had some of my favorite beers; The Red Wolf and the Yellow Belly Sundae, a barrel aged sour and a barrel aged stout with peanut butter, biscuits, cocoa and vanilla respectively. They also offered an array of their ice cream beers at the tap house, which were amazing (and one was actually made into an ice cream). We returned to Castleton for the evening for the usual food, drink and merriment!
Friday, day 6, had us heading back to London proper, stopping by Thornbridge in the town of Bakewell along the way. Thornbridge, known for it's award winning Jaipur, widely considered the benchmark for modern British IPA, is no stranger to experimentation either. This is where I really had to chill out on my bottle purchasing and only left with 2 bottles, a raspberry sour and a raspberry stout.
As we proceeded closer back to London, we also stopped by Marston's, one of the oldest craft brewers in England (and probably pretty much anywhere). They were a bit larger than what we were used to seeing, similar to size to Founder's. Their facilities are technically historic landmarks, so add upkeep and paperwork for changes to all the usual difficulty of running a brewery!
Finally, we returned to the west side of London for our final hotel and the end of our formal beer stops. I finally managed to get in a run around London and we enjoyed an assortment of beers collected from the above places as part of our last hurrah. I even managed to find a Brewdog on my journey, and stopped to see what they had (great selection). And so the beer tour of Britain comes to an end.
However, if you are paying attention you may have noticed I said I'm writing from a train, and no train I know of can get me back to the States. So while the beer tour of of Britain is over, my whiskey walk of Scotland is just about to begin!