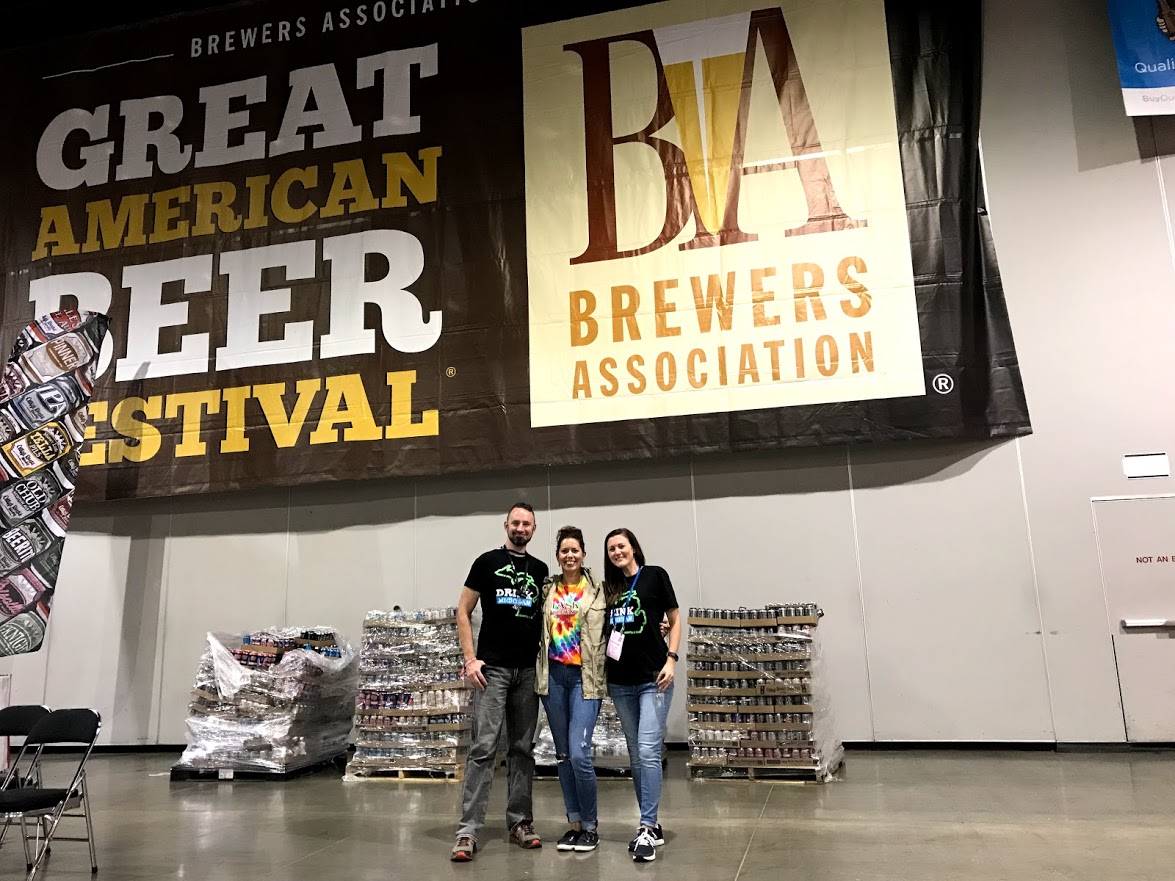 This past weekend marked my 6th trip to Denver for the Great American Beer Festival, or as beer geeks know it, GABF. For those who aren't familiar with the annual event, it's the largest collection of U.S. beer served in a public tasting event, featuring 3,900+ beers from over 800 breweries from all across the United States. The event takes place at the Colorado Convention Center, spanning three days and consisting of three public, and one members only (Brewers Association or American Homebrewers Association) sessions. Tickets usually go on sale in late July, and sell out within minutes.
If you love beer, or even like it, I highly recommend heading to Denver at least once in your life time to experience GABF. It really is a festival like none other. I like to explain it as a conference for beer. There are rows, and rows, and rows of trade show booths, each featuring a brewery and several of their beers. Some booths are just a standard table and sign, while others are completely decked out with things like buses, DJs, and dancing dinosaurs. The massive exhibition hall is divided into sections so that attendees can taste beers by the regions in which they are made. Most booths have representatives from the brewery present, but to ensure a chat with an actual brewer, festival goers can browse the Meet the Brewer section, in which all booths are staffed entirely, exclusively, by their employees.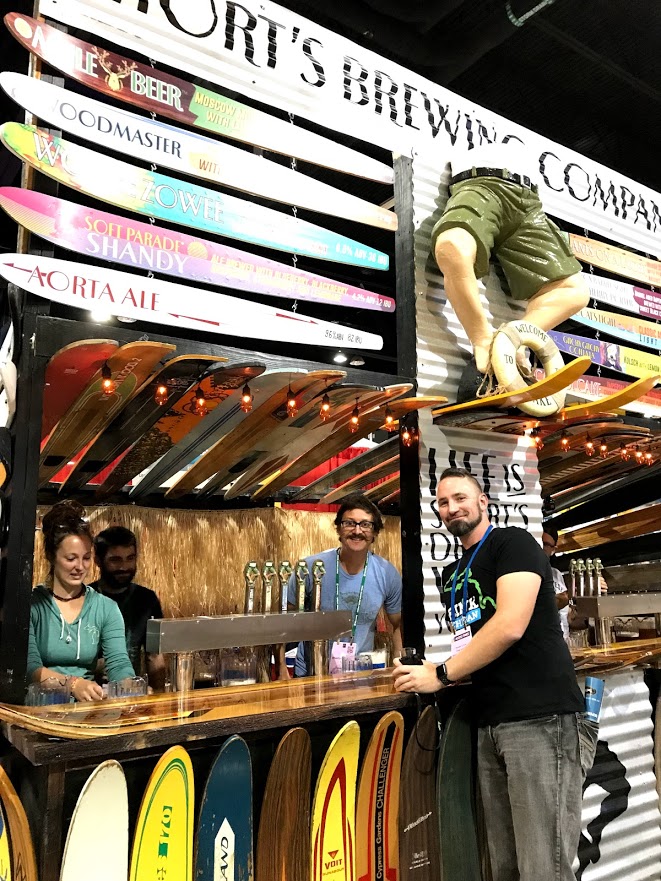 There's also an area dedicated to the state brewers guilds, in which guild representatives are present to talk about the happenings in their state. These booths are awesome because a lot of the times they will be pouring some beers from breweries not at the festival. This enables smaller breweries that might not have the means to attend, the ability to have a presence. This year the Michigan Brewer's Guild Booth was pouring: M43 – Old Nation, Raspberry Eisbock – Kuhnhenn, Lost Dune – New Holland, Plead the 5th – Dark Horse, and Grand Rabbits – Black Rocks.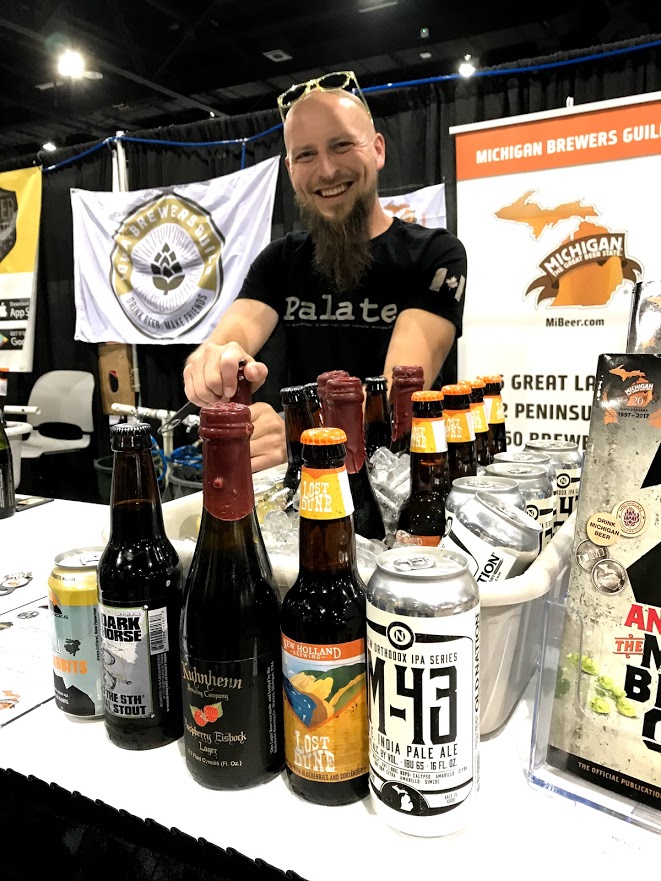 Another way to choose which beers to try, is to head to the Heavy Medal booth which features previous medal winners. GABF is not only a giant beer festival, but a contest where breweries send in beers to be judged based on 98 beer categories covering 161 different beer styles. Breweries do not have to have a booth at the festival in order to enter the contest. This year, there were 9 Michigan breweries that took home medals. To see a complete list of this year's winners, click here.
The conference floor also features a Brewpub Pavilion, a Silent Disco, several industry vendors not pouring beer, food vendors in which there are free food samples, and paid meal options, a beer tourism section which was new this year, and several areas in which attendees can listen to talks from industry members such as Bell's Brewery CEO, Laura Bell.
Okay, now to the good stuff…the beer! As noted before, this was my 6th year at GABF, and things have most certainly changed, and for the better. I saw a lot more representatives present, which makes for a better experience as attendees can ask questions about the beer and where it comes from. There was an awesome variety of beers to try, with a definite trend towards sours and IPAs, with a lot of barrel aged beers to sample as well. Here's a small list of some of my favorites from this year:
Bell's Brewery (Kalamazoo, MI): Kiwi Club Gose, Blackbeard's Bear Hug Imperial Stout, and Bourbon Barrel Aged Expedition Stout (which was not on their announced list, but we spotted in a tub next to the cooler box.
Tin Man Brewing Company (Evansville, IN): Insane in the Mainframe
Surly (Minneapolis, MN): Darkness
Toppling Goliath Brewing Company (Decorah, IA): Mornin' Delight
SingleSpeed Brewing Company (Cedar Falls, IA): Jeremy and the Giant Peach
CommonWealth Brewing Company (Virginia Beach, VA): Penthesilia & Halcyon
Liquid Mechanics (Lafayette, CO): Peanut Butter Porter mixed with their Raspberry Truffle Porter – peanut butter jelly time!
Samuel Adams (Boston, MA): Utopia (check out the Utopia line below – it was pretty crazy)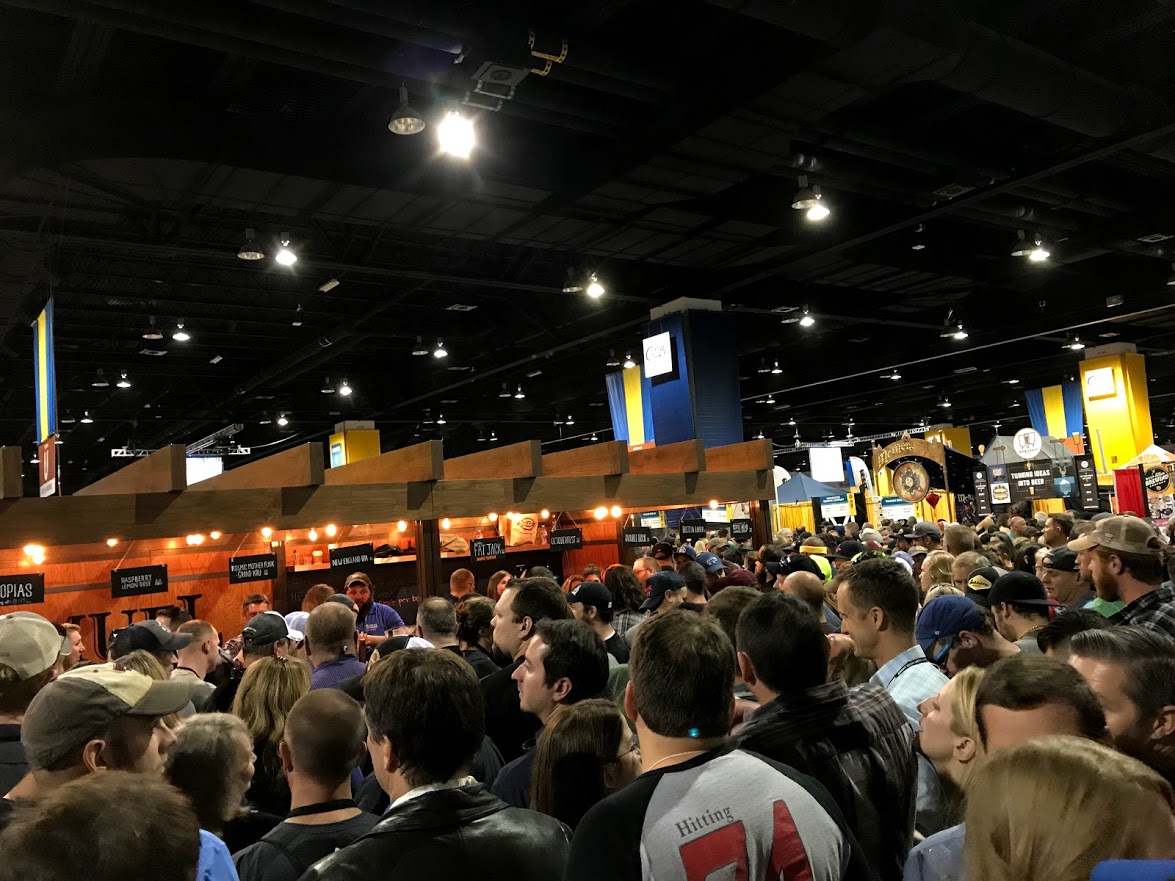 To close out, I'd like to offer some tips for those that plan to make the trip in the future.
Hydrate, hydrate, hydrate. Denver is not only dry, but that altitude will really get to you.
My preferred session to attend is Thursday, as most brewery reps are present, and you have a better chance of beers not running out
Plot out a plan of attack ahead of time. Notable breweries will run out of high demand/rare beers, and we literally saw people running to booths the second they got into the event to make sure they had a chance to try them.
If you're not sure where to go, follow the people that are running.
Make sure to reserve some time to go explore the city of Denver, and the mountains!
Mark off September 20-22, 2018 on your calendars to attend next year's Great American Beer Festival