This past weekend I had the pleasure of attending SAVOR 2017 in Washington D.C., an annual event hosted by the Brewers Association that celebrates beer and food pairings (two of my favorite things!).  This year happened to be the 10th anniversary of the festival, and I was honored to receive an invitation to attend. At SAVOR, 86 small and independent breweries from around the country showcase 172 beers, each one paired with a small plate to accompany the beer. Three Michigan breweries were in attendance; Arcadia Ales, New Holland Brewing, and Wolverine State Brewing Company.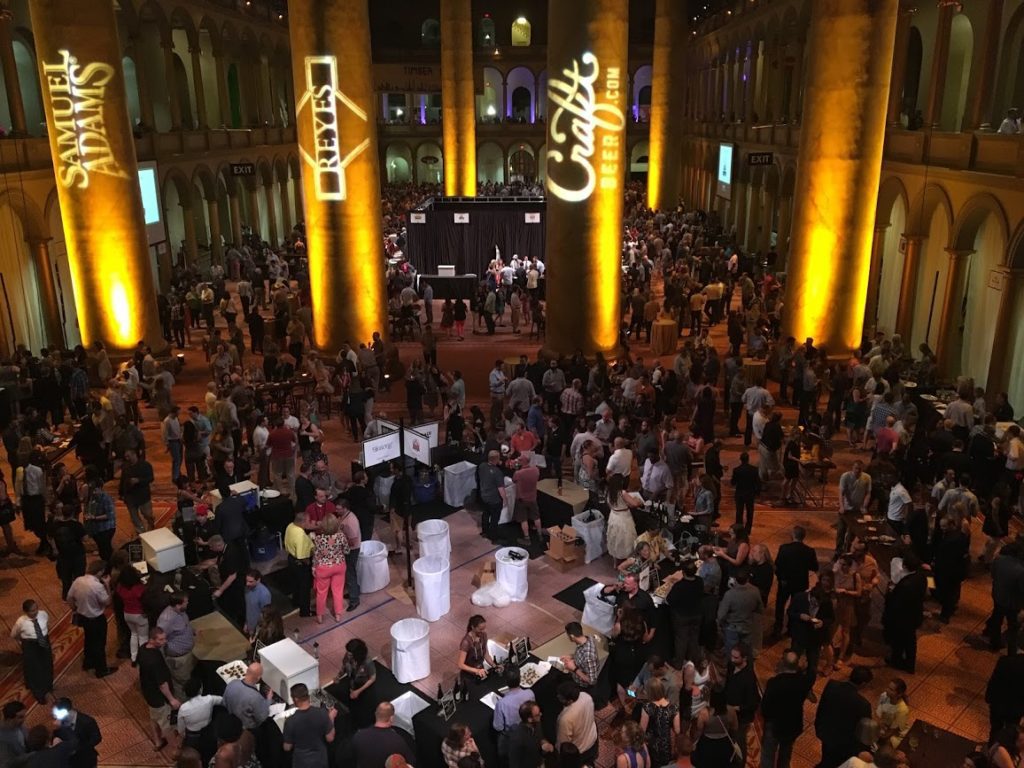 When I mentioned to my beer and local friends that I was traveling to Washington D.C., one recommendation stood out; Churchkey. So, because I listen, I headed there early Saturday afternoon before the event. Great recommendation, when you're headline is 5 casks, 50 drafts and 500 bottles of beer, I know I'm in the right place. The night prior I dropped into Right Proper Brewing, and I cannot recommend the Kiwi Songline enough, it was a work of art. I also visited Ivy and Coney, where they had DCFC and the Detroit Tiger's on TV, and Bell's Oberon pouring like water!
Where was I… Oh yeah SAVOR.  So this event is epic! Housed in the National Building Museum with giant golden columns and a very Roman feel, it just feels… enormous. With about 86 breweries present and each bringing two beers, it truly was enormous. Each beer came alongside a food pairing, ranging from Lamb tartare, to Chocolate Mousse to Fresh Oysters. The event is a much larger version of the Great American Beer Festival's similar event "Paired". Some of the pairings were good and some were amazing. Here is where I would say what my favorite pairing was…. but beer. Sorry. This event gets 5 out of 5 pints.
A parting gift for everyone one a bottle of Savor X and the glass we tasted with.  I had to leave my glass in my hotel room unfortunately, and the bottle of Savor X is currently buried in my suitcase as I make my way to London…. but that's another story.