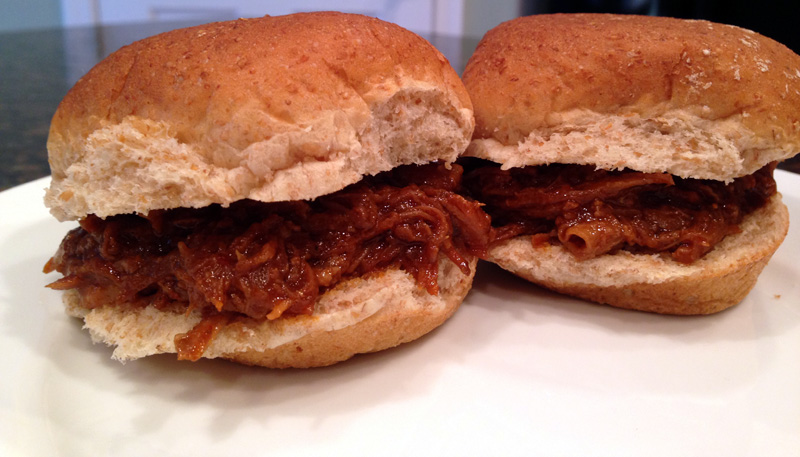 This was one of the easiest and tastiest things I've made to date. You've gotta love those crock-pot meals! After a recent craving for pulled pork, and needing a meal that would serve a bunch of girls, I went for the good ol' slow cooker for the rescue. It's also rare that I make anything in the crock pot without adding beer, so this little piggy was marinated in Bell's Porter all day long.
Ingredients
4 lbs pork butt or shoulder
1 12oz bottle of Bell's Porter
1 18oz bottle of Stubb's Sweet Heat Bar-B-Q sauce
1 onion, chopped
1 tbsp of red pepper flakes
1 tbsp of garlic powder
1 tbsp of paprika
2 tbsp of tomato paste
salt and pepper to taste
Step 1
Throw everything in the crock pot except the BBQ sauce. Cook on low for 10-12 hours, stir throughout the day.
Step 2
About two hours before you serve, remove the bones from the pork. Shred the pork into pieces, and add in your bbq sauce. The mixture might be a little juicy, so you can remove some of the liquid before putting in the bbq sauce if you want the pork to be a little thicker.
Step 3
Serve on slider or regular buns, or just eat it sans bread for those carb conscious readers.