Hello Michigan alcohol enthusiasts, Spring is almost here! You'd never know based on some of the weather this month, but we've had some great days with sun and high temperatures! Which means patio drinking weather!
If you haven't figured out that I live in Ann Arbor yet, you clearly aren't paying attention. This month, HOMES brewery opened it's doors over on Jackson Rd. I was lucky enough to be walking by the week before they opened, and Tommy invited my friend and I in to see the place and try a few beers. I immediately fell for the Lazer Light Show, and even after having it at their grand opening, I thought I would be talking it about it here.
I did extensive research (ie drinking), and really came to love the Same Same Different, and it earns my April beer of the month award! You're probably getting the impression that I love Citrus IPAs and this one is no different. Lots of hops across Citra, Mosaic and Simcoe; the perfect flavor profile and drink-ability for the changing of weather in Spring.  If you're going to get the hot wings, you're going to need a nice crisp IPA to save your tongue, these things kick!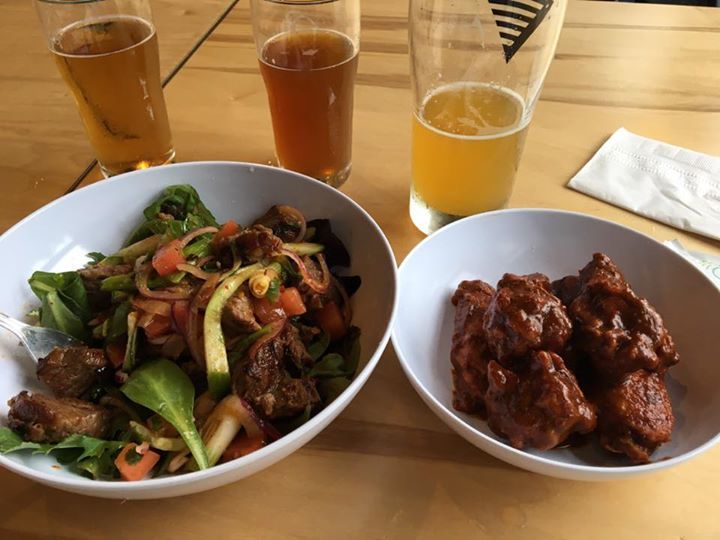 I also had the pleasure of visiting Ellison Brewery for their can release and picked up a little of everything. I cracked their Tiramisu Stout opened this week again and man is this tasty. There's more here than just coffee and chocolate, the aroma really captures that boozy tiramisu feeling. This one comes in at 8%, but you'd never notice (so be careful!).