February was a challenging month for picking a beer, with both the Winter Beer Festival and it being the shortest month of the year, I kind of missed it. I appreciate all your angry tweets, letters and telegrams letting me know I missed it. It really shows you care.
The March beer of the month is Stormy, by North Peak brewing. This one has been available for a while, but has caught my attention again due to the number of IPAs that have hit the market this year. This one still holds up, and definitely differentiates itself from the normal North Peak lineup. The color is just barely what I would consider hazy and cloudy (is that why it's called Stormy?), a really nice golden color with flecks of oat floating about. Tons of hops up front and at the finish, a really good blend of citrus and pine flavors where neither overpowers the other. The best part about this beer? It's way easier to come by than other beers of similar good quality!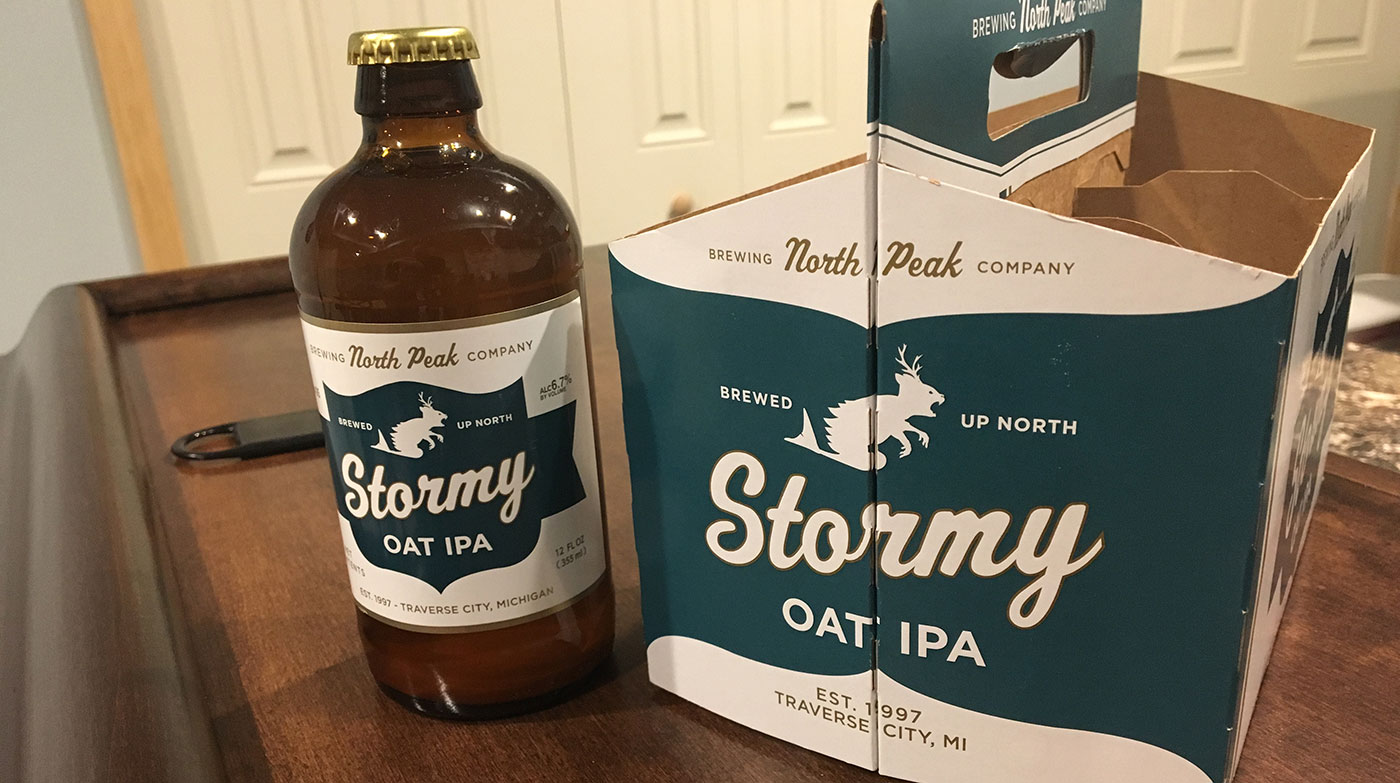 I'm going to cheat a little bit with my runner up, it's a classic and from last month. Dragon's Milk from New Holland had an amazing showing at both Winter Beer Fest and the Knickerbocker over that weekend. They really brought their A game in terms of variants, and while historically I've critiqued some of them because the flavors tend to get overshadowed by some the strong presence of the milk of dragons, all the ones I sampled were balanced and brought the flavor. If you've ever drank a beer with me, you know one of my 'success criteria' for a good beer is: If you say you're bringing a flavor, you better BRING it. Mexican spice cake was probably my favorite in terms of flavor, sweet spicy and literally reminded me of cake!
Also, it wouldn't be a March beer post with mentioning KBS. This was my first year buying tickets to go to Founder's and the process was pretty seamless! Also, it's been so widely available this year that finding it hasn't been as challenging as previous years (Rarity be damned, this is awesome). So stay tuned for more on that!